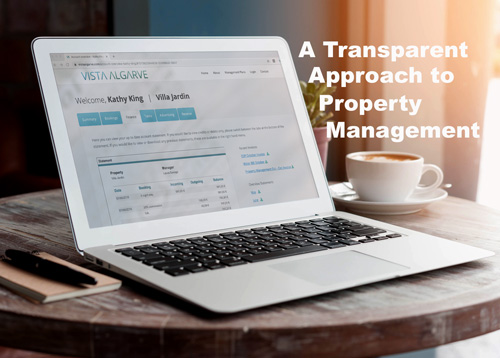 Not just another management company
Property management has often gone hand in hand with holiday rentals, especially with the Algarve being such a popular tourist destination. In our experience, this means that many companies do a mediocre job on both sides. Vista Algarve has understood the need for a divide between these two aspects, and that's why you will not find any properties for rent here. We have partnered with some of the biggest names in vacation rentals, as well as working together with several boutique agencies, ensuring that your property will get the exposure it needs to maximise rental revenue. Vista Algarve is dedicated solely to property owners and their management needs.
Explore Management Plans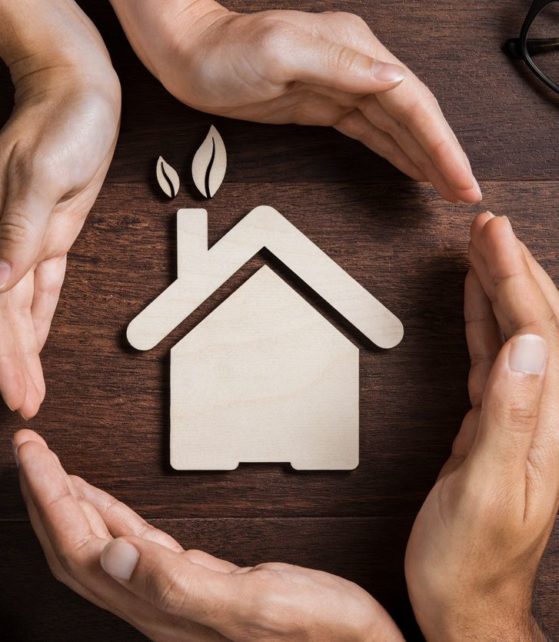 Our experience in property management has allowed us to fully understand property owners frustrations. Whether it's waiting for a response regarding the latest rental bookings at your villa or apartment, wanting to know the status of that maintenance work that needed doing, or simply wondering how much your last electricity bill was, we have made all this information readily available for you, any time of the day, any day of the year. Our software gives the property owner a window into our organisation, and offers a transparent view of each and every aspect of the management of your property.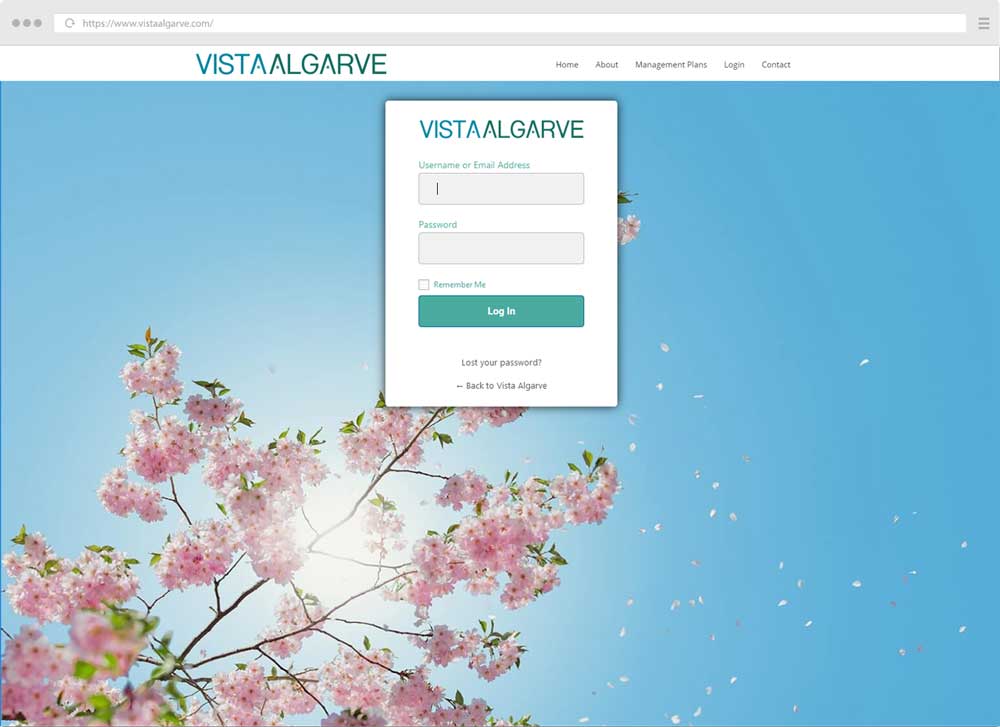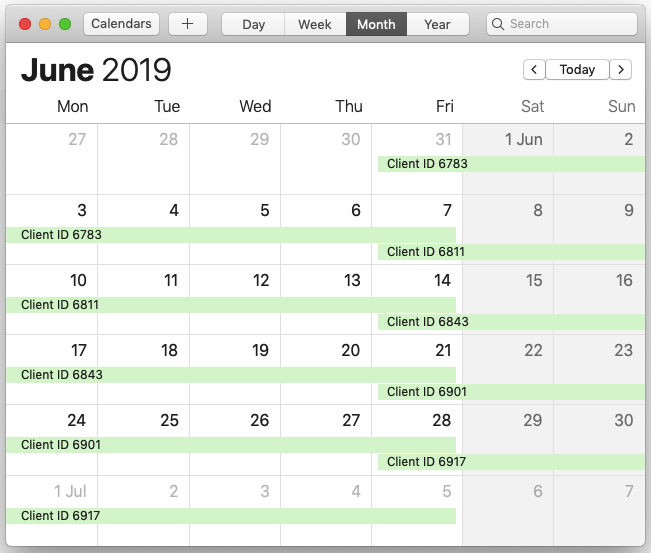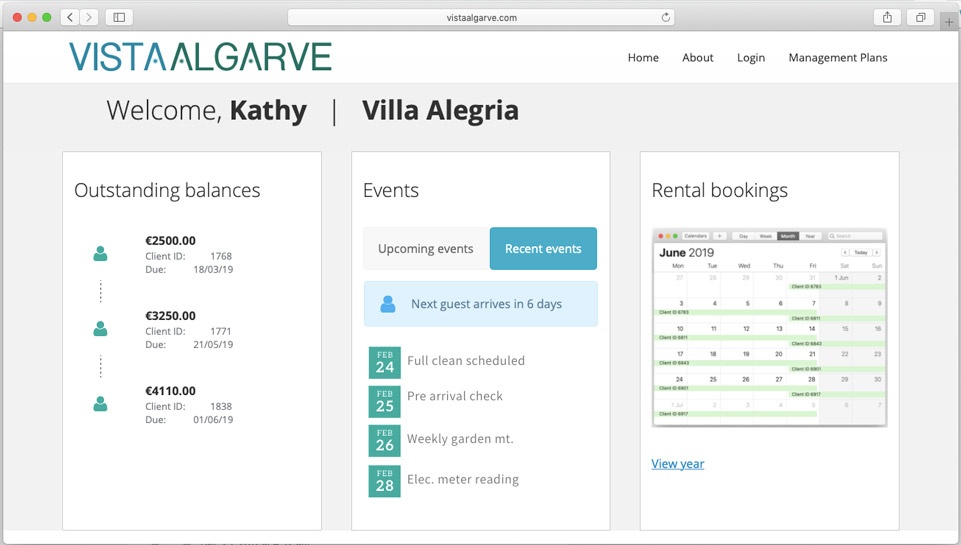 Going the extra mile for our guests
We want our guests to love your home away from home as much as you do, which is why we put in the extra effort to make sure holiday makers have the perfect stay. Clients can choose from a welcome pack, or we can do a full supermarket shop to order. We make restaurant reservations, arrange taxis and transfers, and book a range of excursions. We have partnerships with several third party companies ensuring that our guests get the best possible service. We also have a range of bespoke wines from a local vineyard, which are available to order. For the real wine enthusiasts, we also arrange wine tasting tours. For the guests that are looking for real rest and relaxation on holiday – our beauty therapist offers a range of treatments, from massages to manicures. Those holidaying with little ones can also take advantage of our child care and babysitting services. Our team has lived in the Algarve for over a decade, and love sharing first hand knowledge about the best hidden secrets of this beautiful place we call home.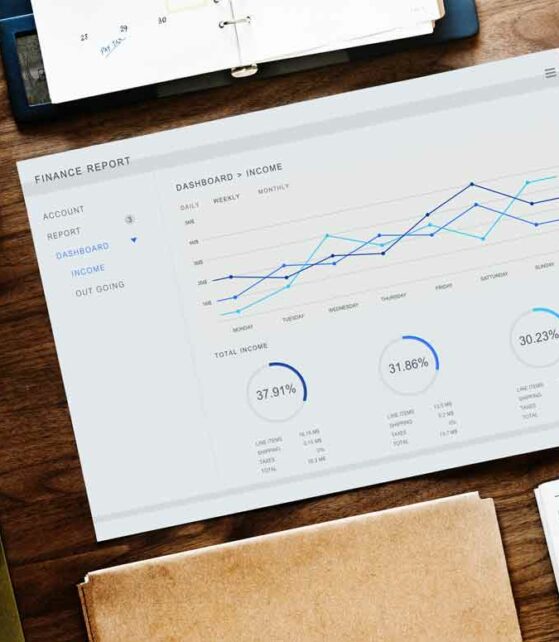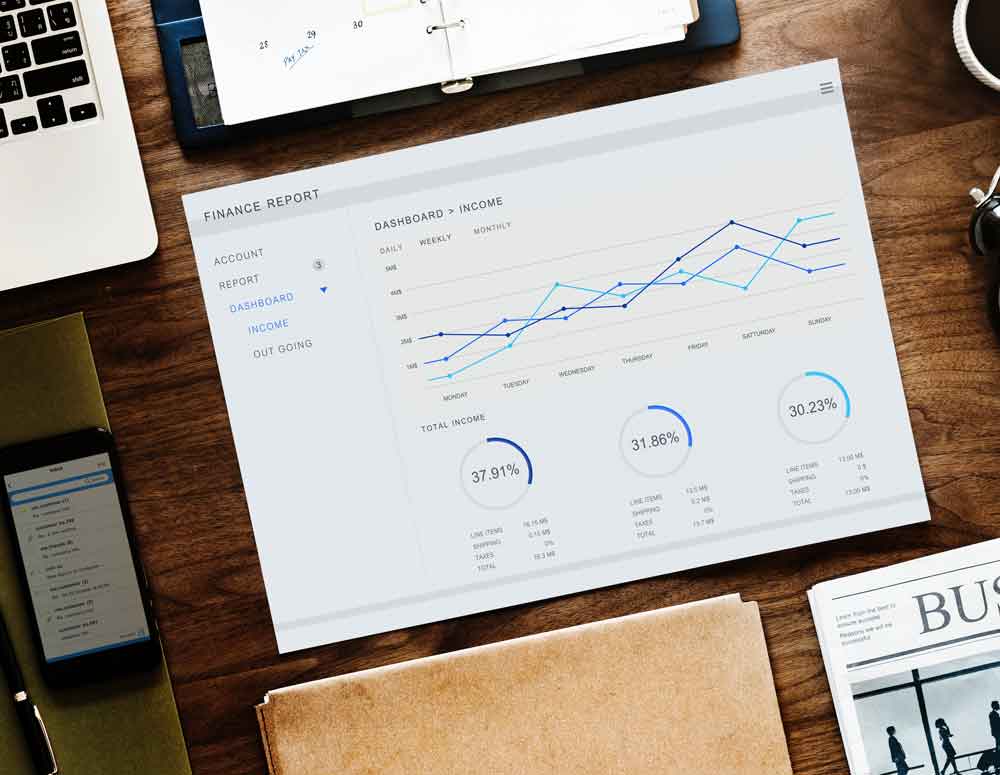 Still not sure that short term rentals are worth the hassle?
Taking the hassle out of short term renting is what we do. Whether you have rented your property for years, or if you're a completely new to being an Algarve property owner – we will be there to help you every step of the way. We understand that renting out your home can be very daunting at first, and that you'll have lots of questions and concerns. Wondering how we vet potential guests? What if something gets damaged or broken? What about getting a rental license and submitting my taxes? We've got it all covered, and will be happy to put your mind at rest. If there's something in particular that you'd like more details about before deciding if short term renting is for you, don't hesitate to get in touch – we're here to help.
Choose a plan that suits you
With an ever evolving market, we understand that different property owners are looking for different things. Whether you want to stay involved in what's going on at your property, just look at the highlights of what's going on, or completely take a back seat and leave it to us – we've got a plan that's suited to you.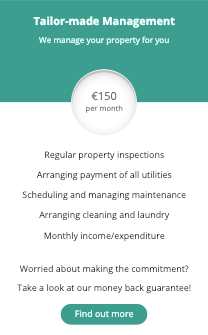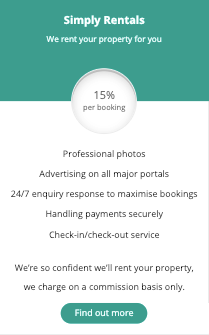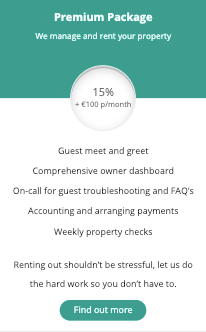 Don't hesitate to get in touch – we'd love to hear from you!
Whether you're looking for some advice on renting your property, or would like to meet for an informal coffee to discuss your options, we'd be happy to help. If you're not in the Algarve often, we can also have a call via Skype, and you can chat to us on WhatsApp at any time too.